My Team
Our team is comprised of highly educated individuals that share our vision for financial security. They partner with me to make sure that our clients get the planning, service, and follow through that they would want themselves as clients. Please let us know how we can better serve you!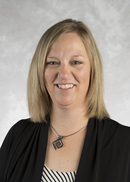 Kimberly J Bullerman, M.S.
Director of Operations
Office 515-697-4679

Kim manages our insurance operations and serves as the primary contact for any insurance related matters or customer service questions.
Kim joined our team in July of 2011. Her career began at Principal Financial Group, where she worked in Group and Individual Disability Claims as a Vocational Consultant for 8 ½ years and as a Claims Analyst for 1 ½ years.
Kim graduated from Iowa State University with a Bachelor of Science Degree in Communication Disorders and a minor in Family Resource Management. She attended graduate school at Minnesota State University, Mankato and earned a Master of Science degree in Rehabilitation Counseling. She is a Certified Rehabilitation Counselor (CRC). Kim has obtained her Iowa state insurance license.
Kim grew up in Clinton, Iowa and now resides in Urbandale with her husband Adam and her son Blake. Kim enjoys playing volleyball and spending time with her family.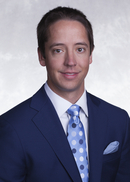 Blake Alan Archibold
Associate Wealth Management Advisor
Office 515-697-4692

Blake oversees our planning and investment operations, and serves as the primary contact for any investment related questions.  
Blake joined our team in July of 2014. His career began at ING (now Voya), where he was a Financial Representative before joining our team.
Blake graduated from The University of Iowa with a Bachelor of Business Administration in Finance and a minor in Statistics. Blake has obtained his Iowa state insurance licenses as well as his FINRA Series 7 and Series 66.  He passed the CFP Board Exam in July 2017.   
Blake grew up in Indianola, Iowa and now resides in Des Moines, Iowa. Blake enjoys sports and spending time with friends and family.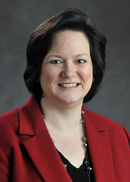 Cheri Lynn DeMoss
Director of Marketing and Client Services
Office 515-697-4625

Cheri oversees our marketing, customer relations experience, and serves as the primary contact for any annuity related questions.
Cheri joined our team in June 2014. Her career began over 25 years ago. In this time, she worked as a relationship consultant and was also a manager in her positions with three major annuity and life insurance carriers in the Des Moines area. She provided field agents and marketing organizations with educational and Home Office support as well as general marketing. Her background includes experience with life insurance, fixed annuities, and variable annuity platforms.
Cheri graduated from Dana College (Blair, Nebraska) with a degree in Spanish and minors in Business Administration and Economics. Cheri has obtained her Iowa and Nebraska state insurance licenses as well as her FINRA Series 6 and Series 63.
Cheri grew up in St. Paul, Nebraska and currently resides in Des Moines, Iowa with her husband, Cary, and her children, Ryan and Kristina. Cheri enjoys reading, crafts, and spending time with her family. In her free time, she assists several charitable organizations for children with special needs. This is very near and dear to her heart as her children also have special needs.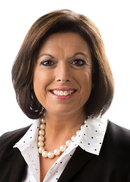 Mary Josephine Draayer
Director of Employer and Participant Services
Office 515-697-4620

With over 30 years of experience in the retirement industry, Mary brings a wealth of knowledge in the analysis, design, implementation and monitoring of ERISA-based retirement plans including 401(k), 403(b), Defined Benefit and more. She has worked with corporate retirement plans throughout the country and helps provide clients with procedural due diligence in meeting their fiduciary responsibilities. Mary has spent her entire career in the employee benefits arena concentrating on ERISA retirement plans.
Prior to joining Northwestern Mutual, she, worked as the Retirement Plan Advisor/Consultant at RSM.  Midwest Regional Coordinator with HRH Retirement Plan Consultants. Mary also worked for several years at Principal Financial Group as an advisor and relationship manager. 
Mary has earned the Accredited Investment Fiduciary designation (AIF®) and Certified Plan Fiduciary Advisor (CPFA) designations.